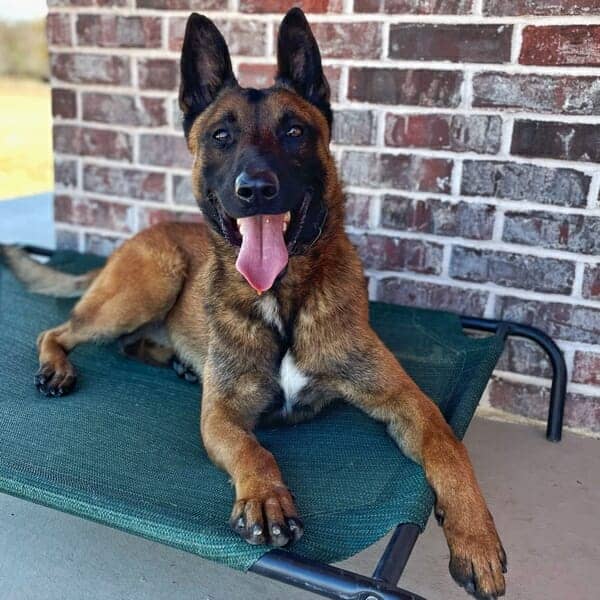 Best Protective Dogs by Scott's K9
K9 Jax is a male Malinois from Holland. He was raised in a family home. K9 Jax excels in the protection phase. He has upbeat precise obedience and wants to please his family.
Testimonials
"If you are looking for a no nonsense approach, based in integrity and decades of experience; I highly suggest Scott's K9. I personally scoured the US for the best K9 source/trainer and believe this is it. Any question that my wife or myself have posed is answered clearly and concisely. Steve and his staff are exceptional. In a time where many proclaim to be something, they prove it through actions, not words."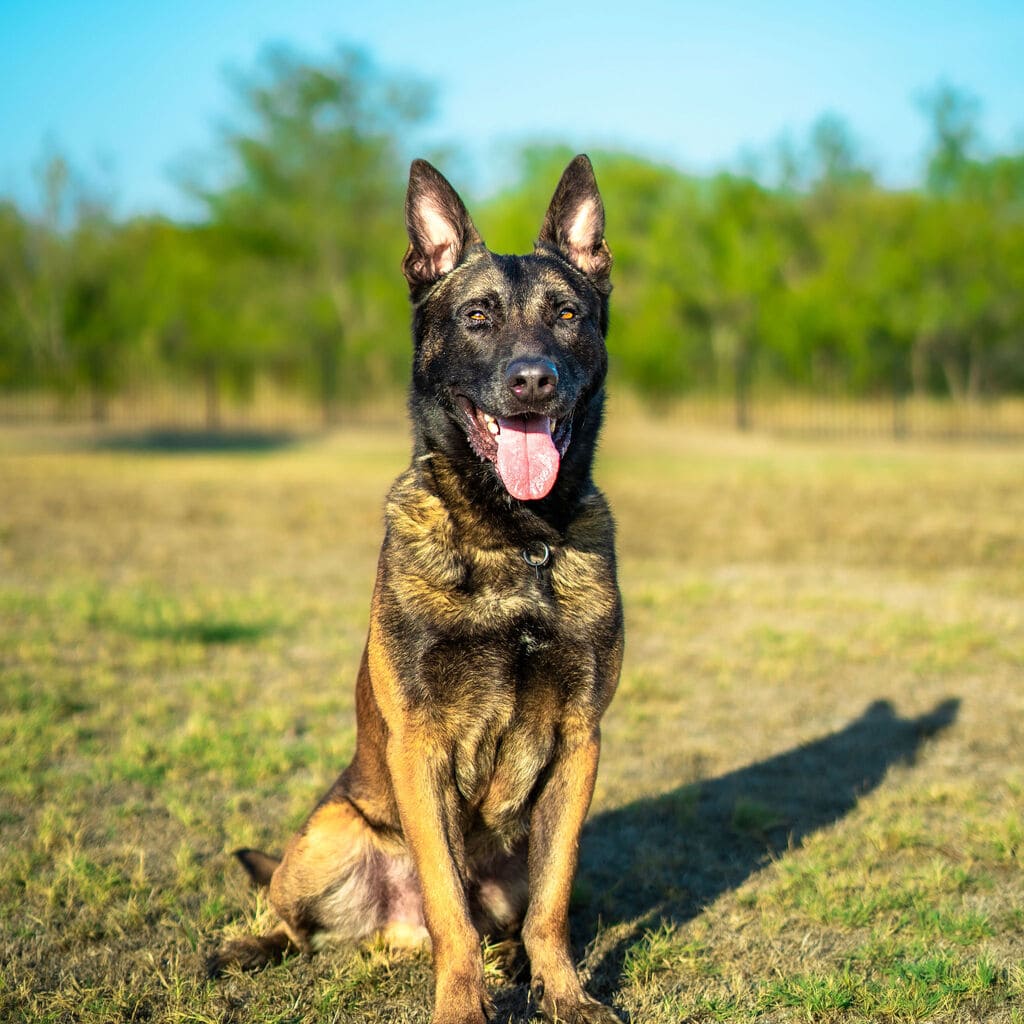 Adam BAdam B. Indiana
"I wanted to thank Steve Scott for training Jackie. I reached out though the website talk to Steve personally, which is nice. He met me and my family and we asked a lot of questions. Steve answered all my questions so he could find the right dog for my family. Steve flew out with a member of his team and worked two days with my family and Jackie. I high recommend Steve and his dogs. You will not be disappointed and he always answers the phone for help and questions. First class service thank you thank you."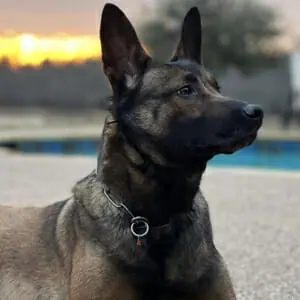 Billy(Las Vegas, Nevada)
"We were fortunate enough to spend time with our close friends who had purchased one of Steve's dogs and we were impressed. Our lives had taken a path where it made sense to make the investment in a protection dog and, thus, a call to Steve was made. Steve was extremely responsive, a wealth of knowledge in regards to protection dogs, and more importantly, took the time to ease all concerns we had around the idea of a protection dog (we have small children, are they safe around youngsters, do they travel well, can they swim, etc). We might not have been so sure at that initial call, but Steve knew from our conversation that Nico was the one for us (and he was absolutely right). Steve and Josh (who is very talented as well!) brought Nico to us with extreme professionalism, knowledge (training and adapting Nico to our lives) and encouragement (they knew we would bond in a few days, even if we weren't so sure). Our expectations were exceeded – from the first call to bringing him to his new home to now sending photos and asking for tips and advice. We are lifelong clients and friends and we look forward to continuing our relationship with Steve for many years to come."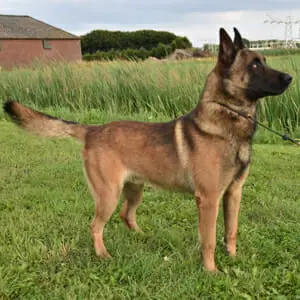 Chad W.(Milton-Freewater, Oregon)
"Approximately a year and a half ago my husband passed away. I felt the need to purchase a personal protection dog. I researched extensively but decided at the time I needed to wait for a year to make any major decisions. A couple of months ago I had an incident that prompted me to pursue researching dogs again. Many of the people that I had researched prior were no longer in the business and I talked to quite a few new ones. No one could match Steve and his expertise. When I called and told him why I wanted to purchase a dog he told me not to buy a dog for just one incident. He wanted to make sure I really needed a dog and to not buy on impulse. I explained this was not a decision made on impulse but one I had been pondering for over a year. We talked for a long time and he questioned me extensively. I asked many questions and he was frank and open with his responses. He matched me with the perfect dog! Macho fits my personality perfectly! He goes everywhere with me. He has been in church, dentist office, hospital, doctors office, restaurants, road trips, out with the horses, grocery store… there is not a place or destination I don't feel completely comfortable taking him. I have taken him to crowded areas with many people and other dogs. Nothing phases my dog. He is sweet and loving but also knows how to do his job! He has taken great care of me and thwarted potentially dangerous situations during my travels. If you are considering purchasing a guard dog/personal protection dog do yourself a favor and talk with Steve. He stays involved after purchase. He always answers texts and phone calls or calls back as soon as he is able. I am thankful for my Macho!"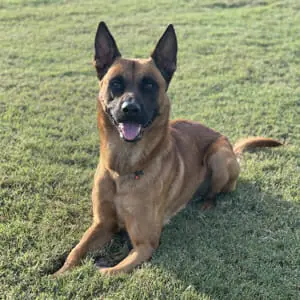 Beth N.(Cullman, Alabama)
"We were referred to Steve Scott by a friend who had purchased a dog from Scott's K9 about six months earlier. They were very happy with their dog. We already had an older German Shepherd who could sometimes be a little aggressive/too overly-protective. So we were concerned that a Belgian Malinois might be too much for us. We also read a number of stories about how challenging a Belgian Malinois can be. Steve assured us that this would not be the case and that Avi (a female) would be the perfect family dog.

That has totally turned out to be the case. Steve and Josh spent time on two days making sure that we were comfortable with Avi, understood all of her commands and that Avi was comfortable with us. And for the following couple of weeks, Steve regularly checked in to see if we had any questions or concerns.

Avi quickly bonded with our family and with our German Shepherd. Avi is the perfect family dog. She is extremely friendly and welcoming to all guests. She is a loving dog and does not project any sense of aggression. At the same time, we are totally confident that if there ever was a threat, Avi would do her job. And her discipline in following commands is incredible.

We could not be happier with our experience with Scott's K9. Everything that Steve told us turned out to the be the actual case."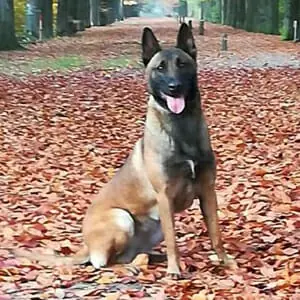 Phillip And Alyce T.(Sherman Oaks, California)
"On behalf of my family, I would like to express our sincerest appreciation, excitement, and love for our newest addition – German Shepard (Centurion) – YENNA. She has a vigilant eye, impressive discipline, and a loving demeanor. Steve, Josh, family and staff, our experience has been informative, comforting, and exhilarating. Thank you for your professionalism and the family-oriented approach. YENNA has become a part of our family and we are extremely pleased, thank you! Highly recommend!"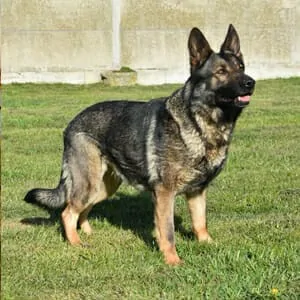 Jason A.(Fort Worth, Texas)
"I would like to thank you and your company for my new dog Ki. When I decided upon Scotts K-9 for my purchase of a family protection dog and companion, I had researched many companies throughout the United States and concluded from testimonial and experience that Scotts k9 would be the correct choice. I waited one month before writing this letter to get a grasp on the reality of how special and amazing of a dog I had purchased. This letter is difficult to write as every expectation I had was met and far surpassed anything I could imagine. The months leading up to receiving Ki, Steve was in contact with myself the whole time giving me updates on the dog and information on handling the dog when received. Upon delivery of the dog, Steve and his associate arrived in South Carolina with complete professionalism and gave me a in depth training course and socialization skills with my Malinois. The bond between myself and the dog was within one day! Ki responded to my commands and wanted to please even though my Dutch was quite sub-par for her standards. The dog beyond her intellect is an absolute beautiful standard of the Belgian Malinois breed as I am reminded by anyone who comes in contact with her. The compassion and drive the dog expresses to myself is like none I have ever experienced from any dog I have owned or encountered in my life. After receiving my dog, Steve has been in contact to check the status of her and to answer any questions I might have and I know Steve will be there without a doubt any time I might need his assistance in the future. In one month after receiving her I have taken Ki on four airplanes, traveled to three states, multiple cities and a four-day road trip throughout the desert of Southern Utah. On each airplane, car and in the airports, she was calm and attentive to all my commands despite the massive distractions all around. Not only did Ki behave with upmost manners she was the best companion I could ask for during my travels. Throughout the travel days in two very large airports across the country we encountered many "trained" service dogs who did not come close in comparison to the obedience and affection of Ki. With the obedience and affection completely beyond expectation there was now the question of the personal defense and how she would react in dangerous situations and when a threat presented itself. Ki and I went on many long walks in the late hours of the evening throughout areas and parks of the city that I would not have gone out to before without an armed escort. Ki immediately was aware of the situation and completely alert to all her surroundings. Without any fear or apprehension, she walked as instructed in command as my personal bodyguard. Upon every encounter of all strangers she was alert of their presence many moments before I noticed a possible threat. She showed no sign of aggression to strangers but they knew she was watching their every movement and without a doubt would defend her owner's life with her own, and I truly believe that. Steve, I cannot thank you enough for my new family member Ki and I would recommend your company to anyone who is looking to purchase the absolute best companion, perfect standard and obedience of the Malinois and without a doubt a personal full-time family bodyguard for life."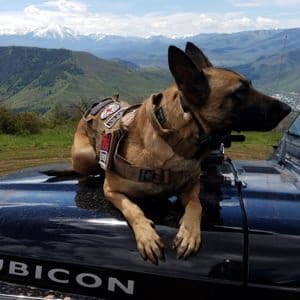 Joshua Poticha(Aiken, South Carolina)
"Blitz is the greatest dog we have ever known. You can get any type of dog in the world, but if you want a best friend, a constant loving companion to your family and your loved ones, then take our advice and call Scotts K9. I have owned and trained over 10 dogs in my life and none compare to what you get day 1 with no experience needed from Scotts K9. They find the very best dog for you and ensure (and I mean ensure) that it's a wonderful fit for your family. I have the most loving, kind, athletic dog, always ready to run, walk, catch a frisbee, chase a ball, swim or sit with you and watch some TV. Scott's dogs are simply the best of breed, best trained, and most loving and protective companions I have ever known on over 50 years of experience with every breed you can think of. Call us anytime for a referral."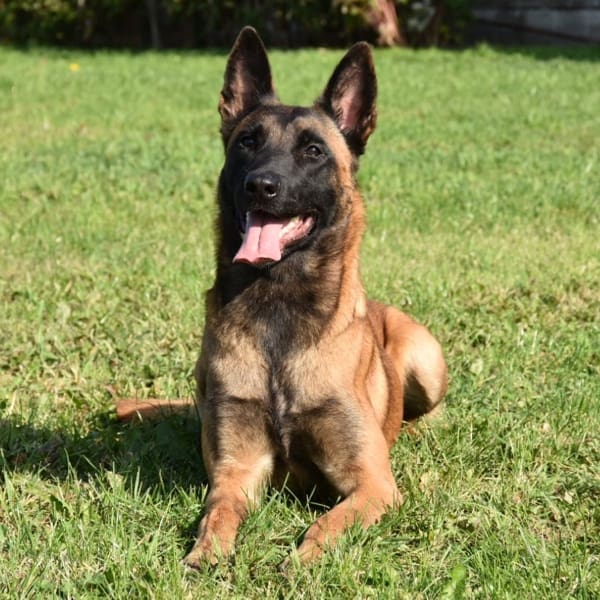 Jay & KD N.(Daniel Island, South Carolina)
"Think all the other reviews say it best awesome guy to work with and still there for u if needed. Got my dog from him almost a year ago and she is awesome have so much fun with her. Would recommend Scott's K-9 to any one."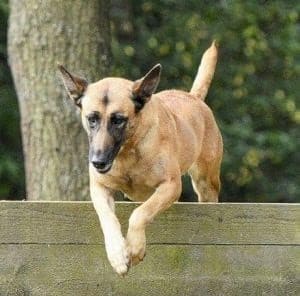 Kyle Miller(Chandler, Arizona)
"I have been buying dogs from Steve for years. Always pleased. He has great dogs. Would recommend."
JW
Jeff Wisecarver(Pigeon Forge, Tennessee)
Ready for the ultimate family
protection companion?
GET IN TOUCH WITH US TO START THE PROCESS TODAY
A highly trained German Shepherd or Belgian Malinois can defend a family or individual from any threat with advanced detection abilities.
GET STARTED AND CONTACT SCOTT'S K9 NOW!