Your home is not only one of the largest investments you'll ever make, but it's also a place that houses your loved ones and cherished memories. Inside your home resides irreplaceable family heirlooms, treasured and costly personal property, and crucial information, such as passports and social security cards. Did you know over 2.5 million home intrusions occur each year?
Sure: You can make a concerted effort to always lock your doors and windows, or enlist the help of a trusted neighbor to watch over your home when you're away, but one of the more effective and popular ways to safeguard your property is by installing a home security system.
Not convinced you want to invest in a home security system? Here's a look at the various types of home security systems on the market, including opting for a guard dog, and how to decide if it's the right choice for your family.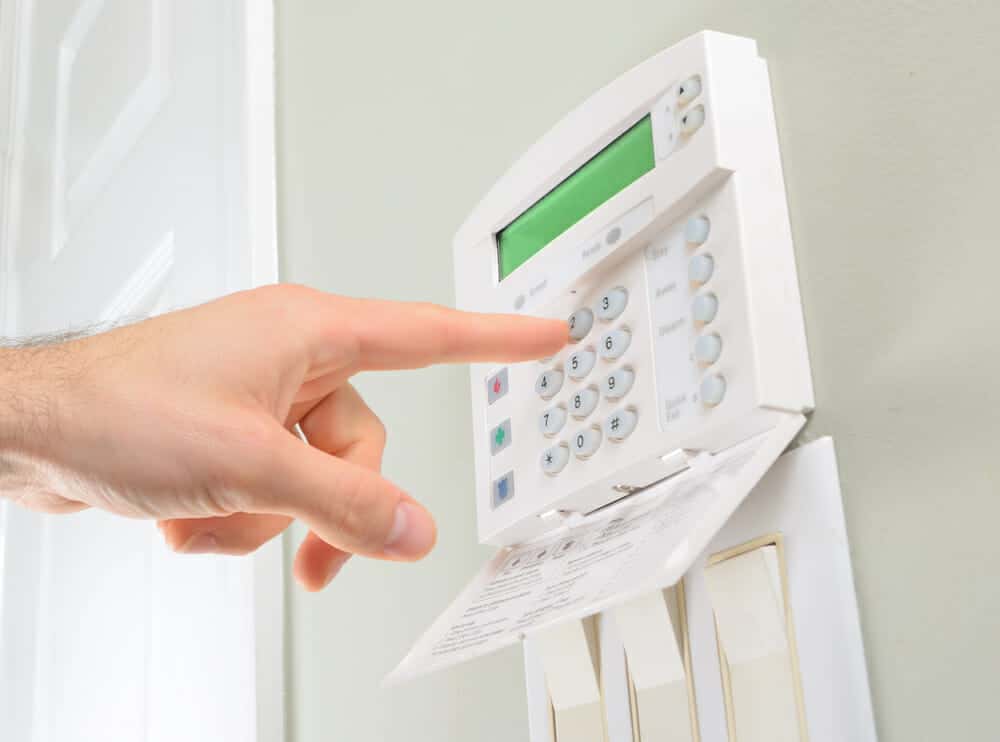 Wired Home Alarm System
Among the basic-level burglar alarm systems available for purchase is the wired alarm system. This system operates by dispensing a low-voltage electrical circuit between two entry points in the home, such as windows or doorways. When your windows or doors are shut, the electrical current can flow seamlessly through the home. However, when an entry point is opened, it interrupts the circuit and triggers the alarm.
Wireless Home Alarm System
As the name implies, a wireless alarm system secures your home without the use of wires. This type of alarm system leverages a series of sensors, each fitted with radio frequency transmitters that will activate your alarm once triggered.
Unmonitored Home Alarm System
While an unmonitored system will trigger visual and audible alarms if your system is tripped, it will not automatically alert the authorities to dispatch help. Instead, the system requires you or someone near your home to manually notify authorities of a potential emergency. Although unmonitored systems are a more cost-effective option, they don't offer the same degree of protection as a monitored system.
Monitored Home Alarm System
A monitored alarm system offers the comfort and peace of mind you deserve. Not only do these types of alarms generate a signal to warn of intruders, but they also inform the monitoring center operators that emergency services should be contacted immediately. While characteristics of this system will vary depending on the brand you select, some features you can expect to see are:
Wireless key chains and keypads to provide you with control over your system when you're inside or near your home.
First-class monitoring service to immediately alert authorities of a break-in.
Easy-to-operate control panels.
Uninterrupted power supply to ensure there's no interference with your security monitoring system.
Glass breakage detectors, motion sensors, and an audible alarm that triggers when contact is made with your home's windows or doors to scare off intruders.
Mobile accessibility to arm, disarm and receive vital notifications from your smartphone or desktop computer.
Cellular back-up solutions to ensure weather and other unwanted interferences don't disrupt landlines.
Guard Dog Protection
Man's best friend is also a viable option for home security. Certain breeds instinctually safeguard their loved ones while other dogs can be specifically trained to guard and patrol your property. Dogs are perceived as a threat to potential intruders and their presence will often deter burglars from attempting to break into your home altogether.
Not only will you and your family reap the benefits of companionship by adding a four-legged friend to the mix, but you'll also have a safety-in-numbers advantage when it comes to your home defense strategy.
According to Protect America:
Dogs are effective security guards due to their enhanced capabilities. Their sense of smell is approximately 10,000 times more potent than that of their human counterparts. Additionally, police and military-trained dogs are capable of searching an area four times quicker than any human.
Trained protection dogs are specifically taught how to disable intruders and keep them on your property until the authorities arrive. Included in their professional coaching is how to assess various situations and calmly handle anything they're confronted with.
German Shepherds, in particular, are recognized for their enthusiasm and ability to effectively listen, learn, and obey commands. Compared with other breeds, they're mild-mannered and incredibly gentle towards loved ones and family.
But make no mistake, when the face dangerous intruders, they're threatening and will act as good protection dogs should.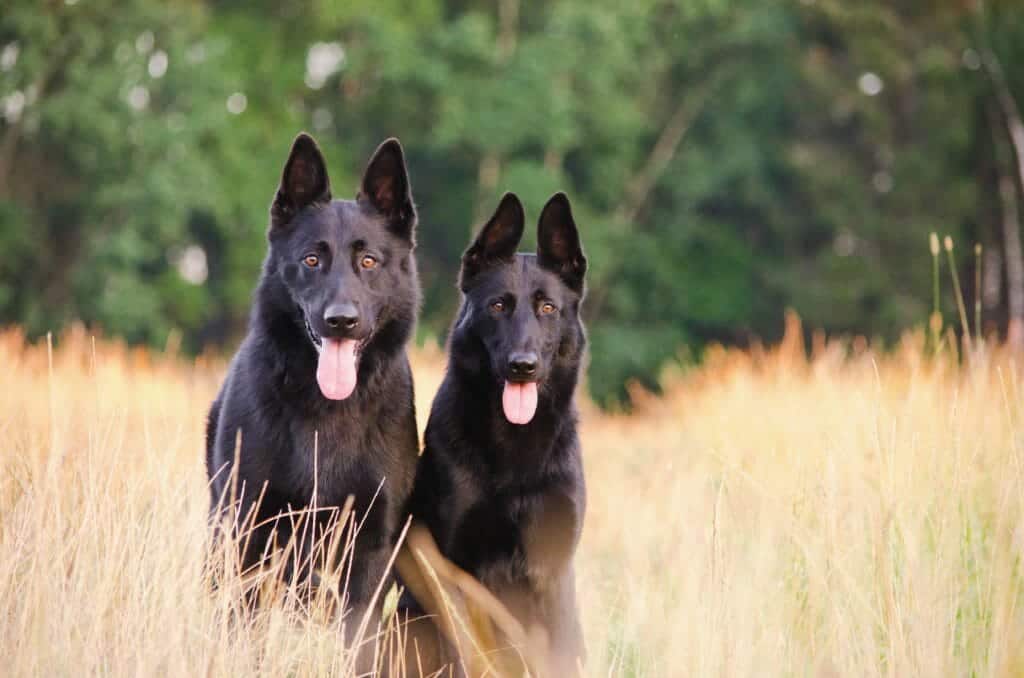 Deciding Which Option Best Fits Your Needs
There is a multitude of options available when it comes to protecting your home, so how do you decide which solution best fits your needs?
It's essential to do your homework and conduct research beforehand to help you uncover a reputable brand and the type of home alarm monitoring that suits your lifestyle. A few important considerations to factor into the equation are: your budget, the type of customer experience and support the company provides, home security system package offerings, and the technology or home automation capabilities that are available with each service.
Is a Home Security System Worth the Investment?
According to Credit Donkey, after surveying a group of burglars, UNC Charlotte researchers found that 60% of the would-be thieves advised they wouldn't target a household if a security system was present. A home security system can also be an effective crime deterrent for repeat burglars.
Statistics show if your home was previously burglarized, you're 5 ½ times more likely to be targeted by burglars again in the future.
Putting a home security system in place is often a great way to lower your home or personal property insurance premiums and increase the resale value of your home. And while money is always a factor in the decision-making process, you can't put a price on peace of mind.
Think about all the valuable things you're protecting: your loved ones, pets, personal property, vital documents pertaining to your identity, and much more.